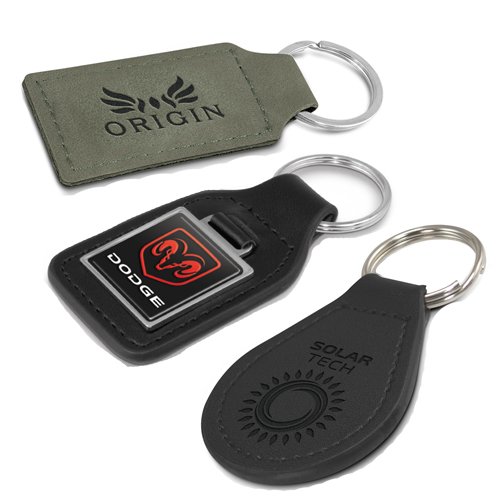 Australia's Best Printed Leather Keyrings. Enquire Today.
If you are looking for something small that you can give or sell to your customers, we create high quality printed leather keyrings. These items are something a little different that you might not have considered before, but make a huge impact on your target audience or market. If you want to get your name out there while giving your customers something useful with a premium look and feel, then our custom leather keyrings are a fantastic option.


Browse all Leather Keyrings
What Can You Use Them For?
Printed leather keyrings can make fantastic promotional items. As we print these keyrings with your custom logo or company brand, every time someone looks down at this little key fob, they will be reminded of you. If you give these away to VIP's and club members, other people are likely to notice and enquire about your business.
Or, you could sell these printed leather keyrings to raise money for charity. This is going to do wonders for your brand building by helping to get your name and logo out there as much as possible while returning your initial outlay. We provide industry leading service in Australia, so you don't have to compromise on quality.
Get In Touch
If you would like a free design preview and a no obligation quote, get in touch with us today. Our team is on standby to assist you in any way that they can to help you get the printed leather keyrings that everyone is going to love.