More Info
Branding method explained
This style of customisation features simple moulding of your design followed by sandblasting of the raised sections which creates a contrasting finish helping to bring your logo, message, emblem or shield out of the background metal. The results are impressive and last for decades, due to the fact they do not have enamel ink filling or any print to wear off they remain in pristine condition for longer.
Metal colours and finishes available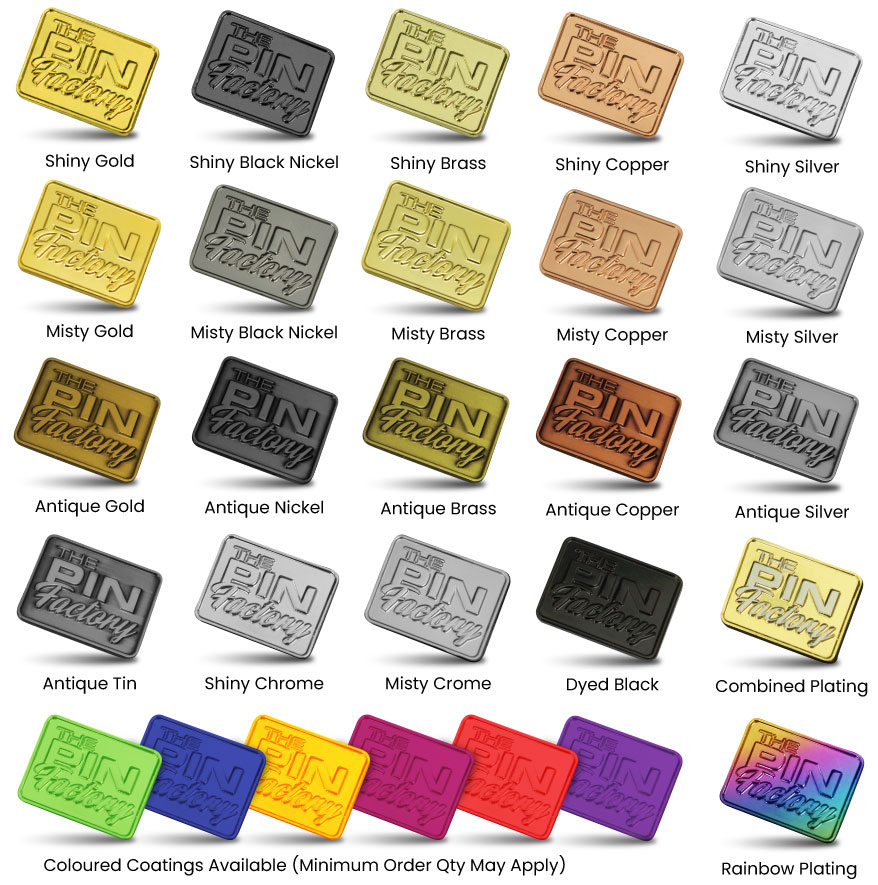 Moulded & polished

Not your thing? Try these instead!