Printed Epoxy Dome Keyrings
Keyrings have been a staple in any promoters or marketing persons arsenal for years. They are simply hung from keys and they keep your brand at the front of a persons mind, all day long. Apart from being extremely effective, they can look very very elegant without costing the earth. By choosing a metal finish that compliments your brand and a decoration option or branding method that works with your logo you can craft a truly outstanding marketing gift, thankyou present or promotional giveaway. Metal keyrings can be made in dozens of different metal finishes and their brading options are endless.
Read More ...
Less
Rush Service
14 Days
Minimum Order
50
Artwork Design
100% Free
Branding method explained
Screen print is the printing of up to 5 colors, graphics and logo designs can be brilliantly reproduced underneath a hard epoxy coating that is designed to last for years. These keyrings have a brilliant smooth finish and a slightly raised bevel edge. Print colours are vibrant and eye catching and this style of product is very affordable making them great for any organisation, colours are matched to the PANTONE standard.
Metal colours and finishes available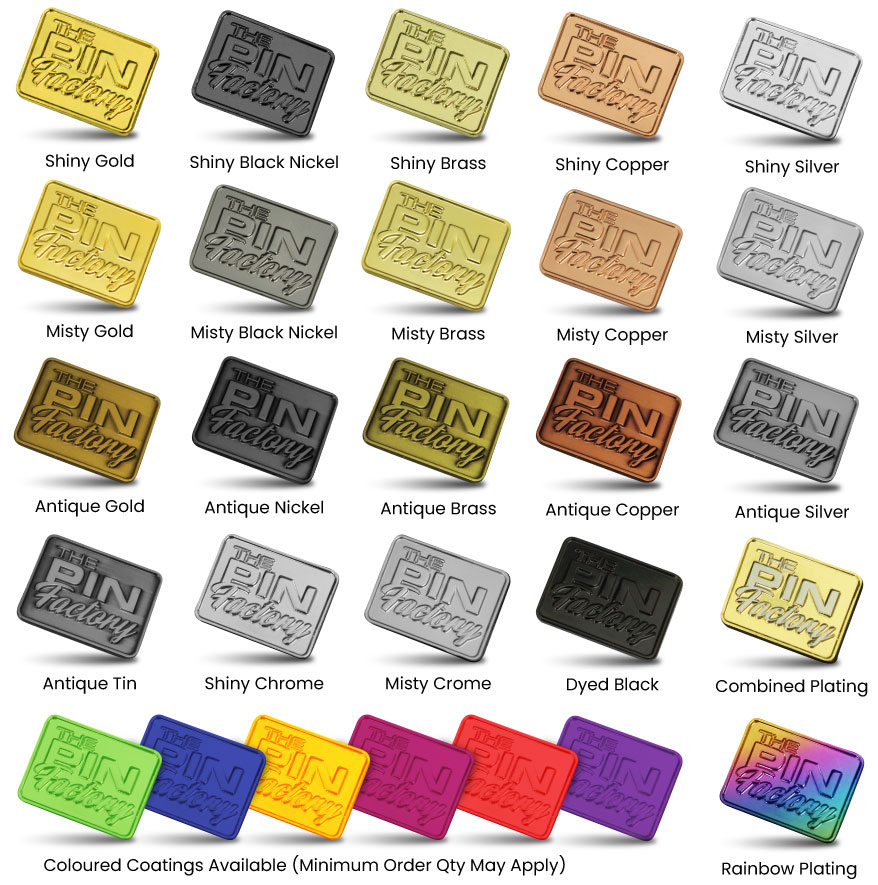 All New Custom Textures Available!