Metal Finishes Available
Metal Colours And Finishes Available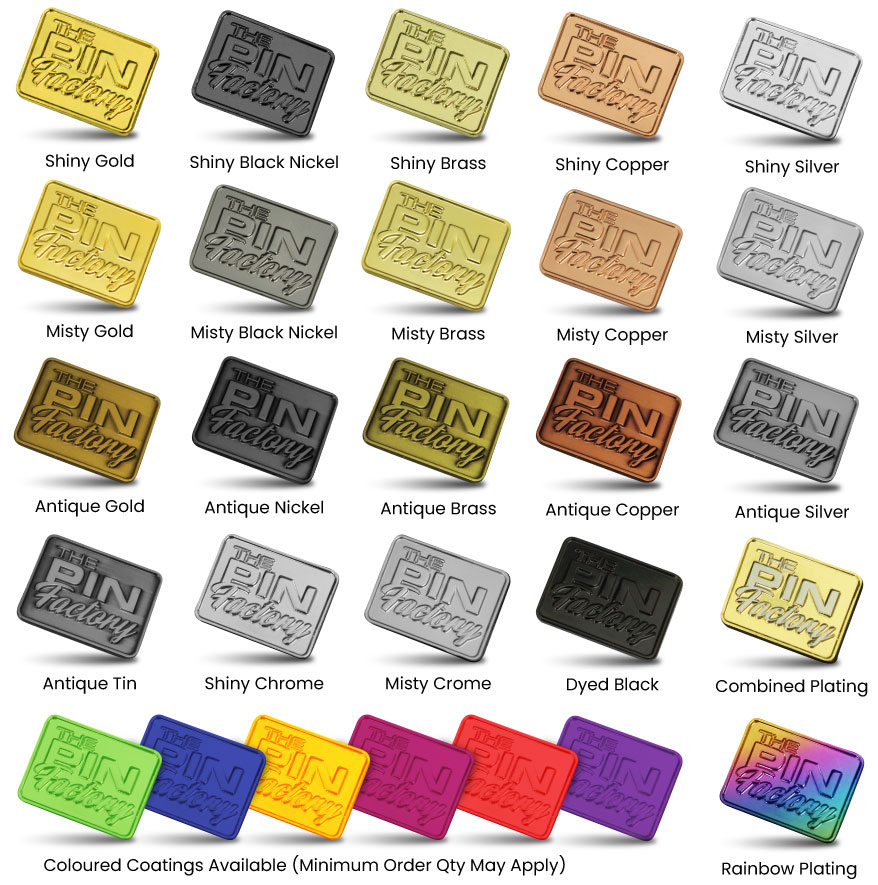 Description
Branding Method Explained
A Brilliant effect and by far our most popular style of lapel pin finishing. We mould your design into the shape of the pin and then fill various sectors of the design with colour matched enamel to create a vibrant, extremely long lasting and durable finish. The difference between raised enamel and flat enamel is that these badges have an almost 3d look, with raised section that are polished or sandblasted to create a more defined finish.
Lapel Clip Fittings
Packaging
Custom packaging options
We offer custom gift boxes, backing cards & velvet pouches on request, below is just a few of our available in stock gift packaging options. Please remember, if you have seen a special box or pouch you like elsewhere we are able to custom source or produce these for you. Just ask!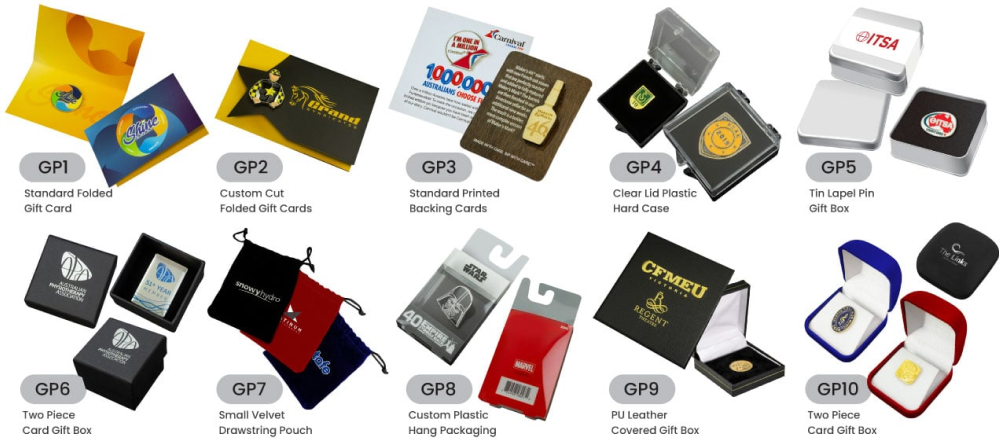 Related Products