Metal Finishes Available
Metal Finishes Available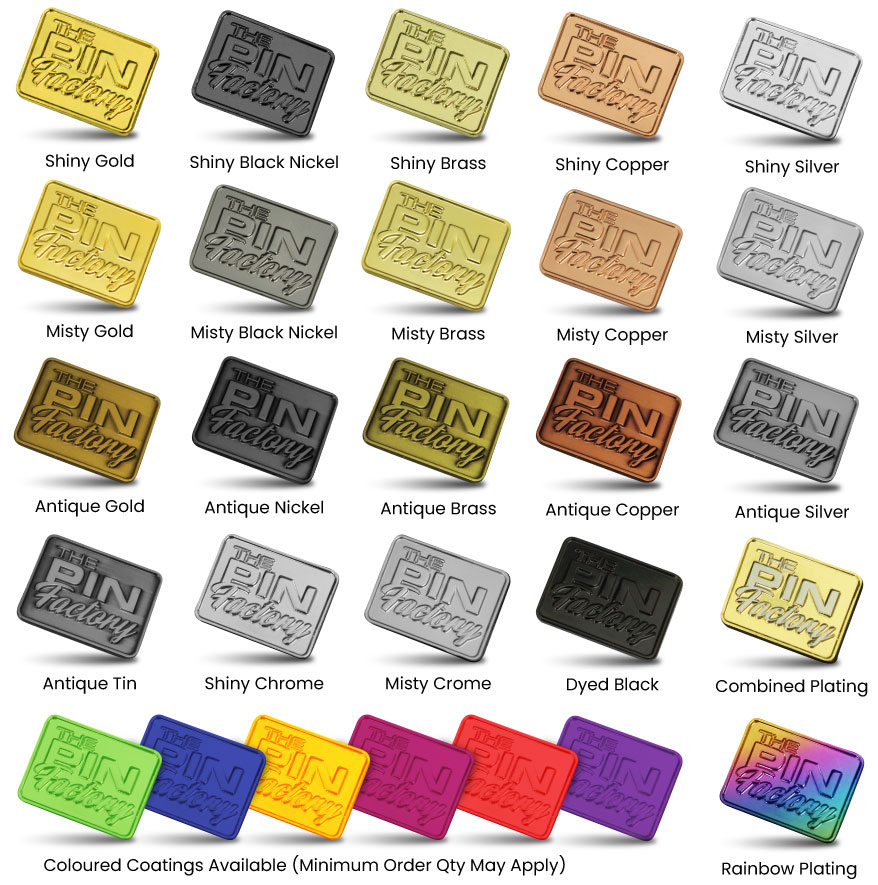 Description
Branding Method Explained
A Brilliant effect and by far a great solution for colour lapel pins. We mould your external shape and then fill various sectors of the design with colour matched enamel to create a vibrant, extremely long lasting and durable finish.
Lapel Clip Fittings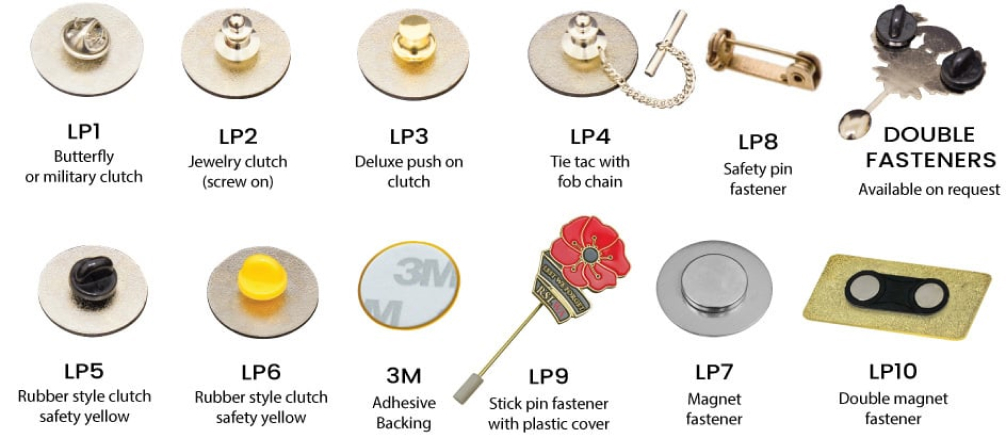 Packaging
Custom packaging options
We offer custom gift boxes, backing cards & velvet pouches on request, below is just a few of our available in stock gift packaging options. Please remember, if you have seen a special box or pouch you like elsewhere we are able to custom source or produce these for you. Just ask!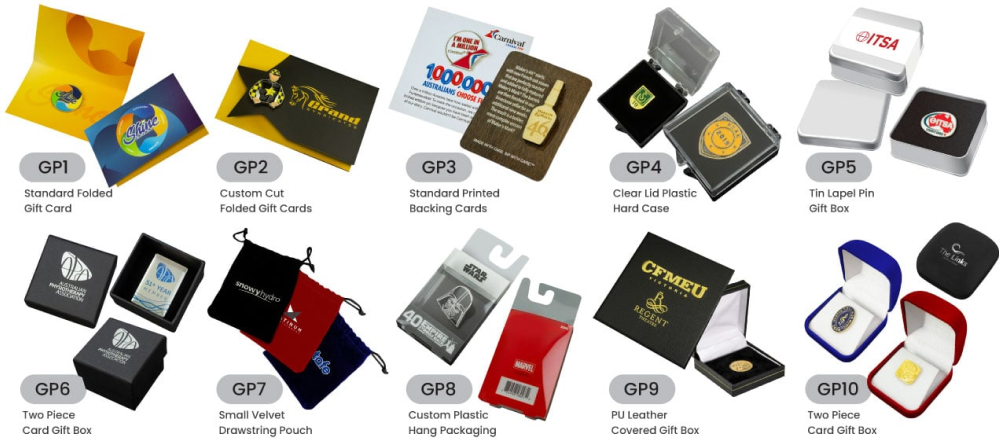 Related Products