Metal Finishes Available
Metal colours and finishes available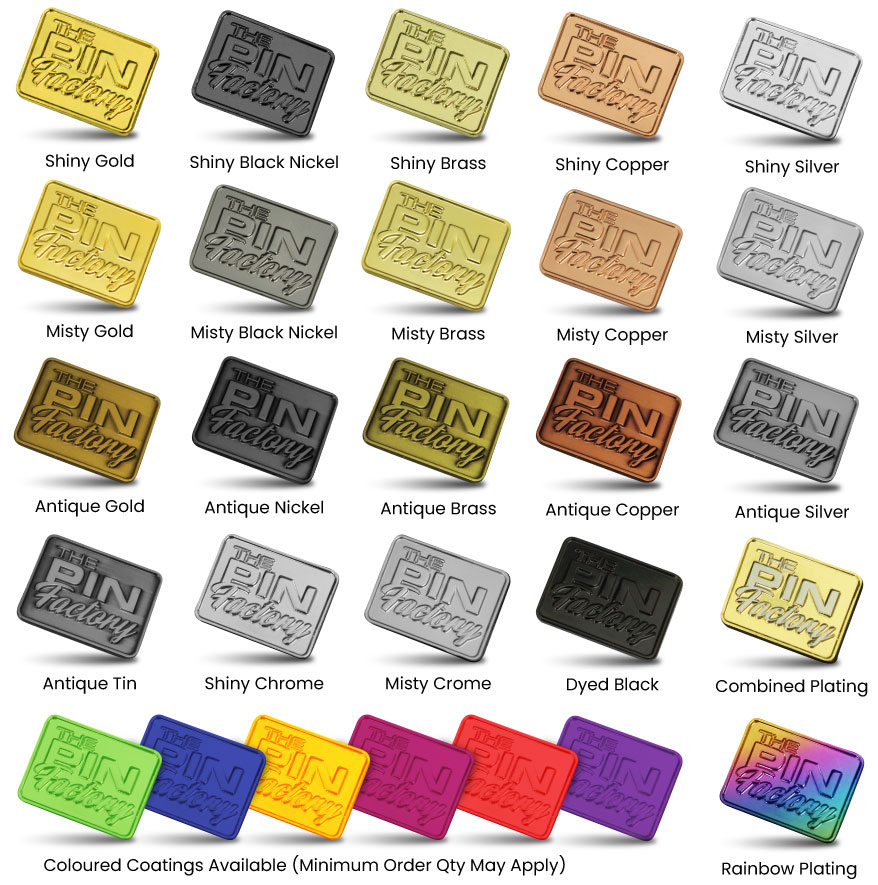 Description
Branding method explained
Using a simple moulded design with a recessed logo or message area we will the design with a single colour in order to stand out from the metal background. This is a great, more affordable way of getting your brand seen in colour and worked very well for companies that only have a single colour logo.
Lapel clip fittings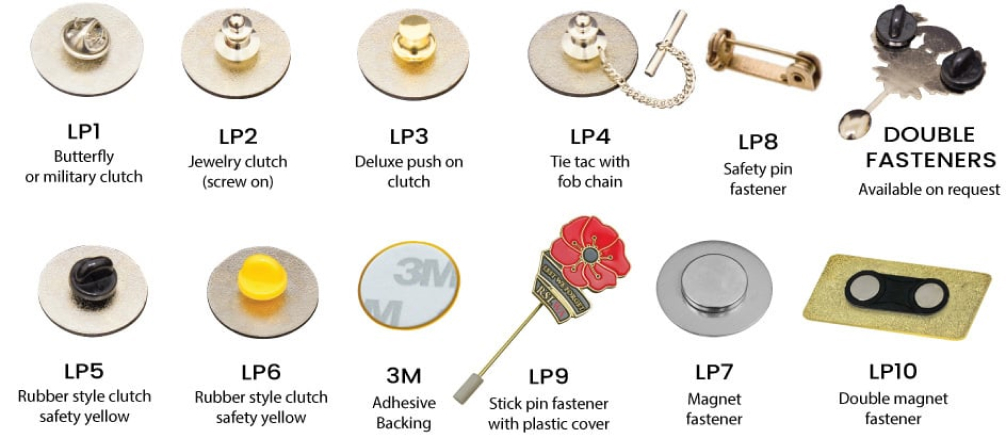 />
Packaging
Custom packaging options
We offer custom gift boxes, backing cards & velvet pouches on request, below is just a few of our available in stock gift packaging options. Please remember, if you have seen a special box or pouch you like elsewhere we are able to custom source or produce these for you. Just ask!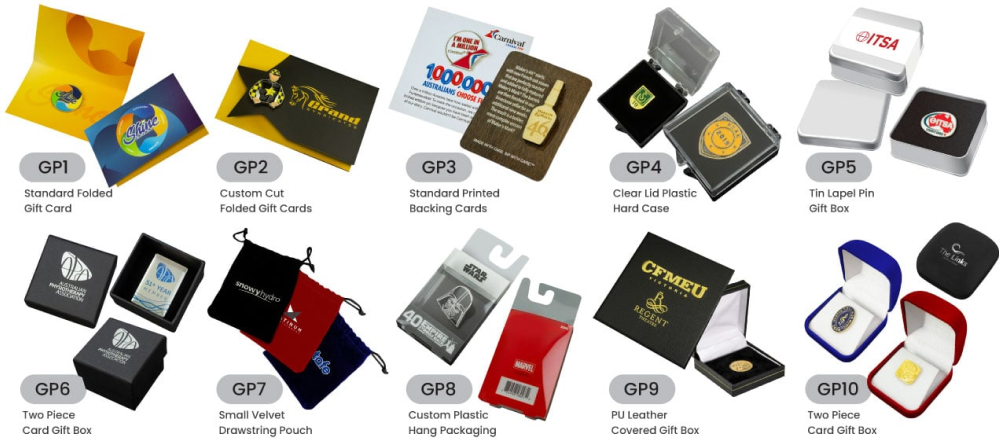 Related Products