Pad Print Epoxy Dome Lapel Pins
Don't overlook the effectiveness of epoxy dome badges, with your logo printed onto the base layer they are coated in an extremely durable resin finish which lasts for years.
People keep these epoxy badges for years to come and this promotes your brand, charity, business, product or service. They can also be given out at a special event to remind people to return next year. Talk to our sales team today so that we can prepare you a firm written quote and a free mock up.
Read More ...
Less
Rush Service
14 Days
Minimum Order
25
Artwork Design
100% Free
Branding Method Explained
Screen print is the printing of up to 5 colours, graphics and logo designs can be brilliantly reproduced underneath a hard epoxy coating that is designed to last for years. These badges have a brilliant smooth finish and a slightly raised bevel edge. Print colours are vibrant and eye-catching and this style of lapel pins are very affordable making them great for any organisation, colours are matched to the PANTONE standard.
Lapel Clip Fittings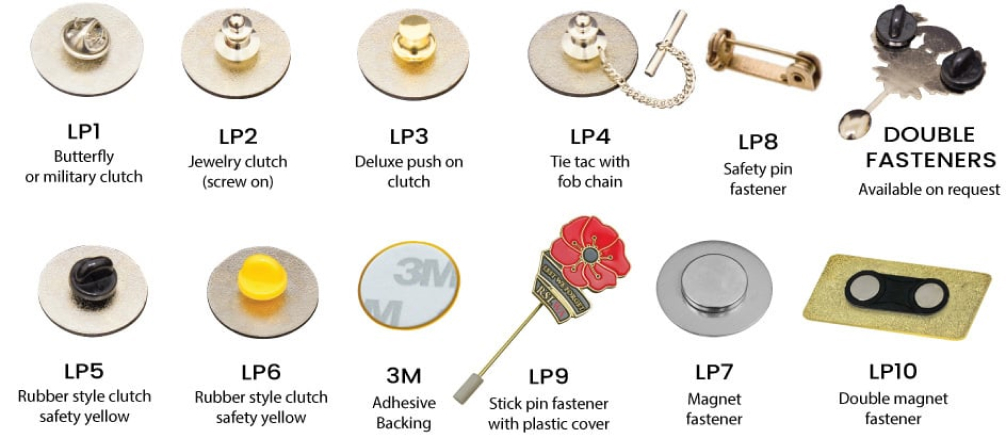 Custom packaging options
We offer custom gift boxes, backing cards & velvet pouches on request, below is just a few of our available in stock gift packaging options. Please remember, if you have seen a special box or pouch you like elsewhere we are able to custom source or produce these for you. Just ask!