Description
Branding method explained
Heat stamping is where we burn your design into the timber material. Many people favour heat branding because it doesn't use inks and also looks more rustic and authentic. Heat branding also isn't susceptible to wearing off meaning it lasts for years after the item has been distributed.
Full colour transfer printing allows for unlimited colours to be used during the design process. The result is a rich and vibrant design that utilises logos, text, multiple colours and messages to convey your message. Full colour printing is a great option for people with complex logo designs.
Colours Available
Natural
Material:
Bio-Degradable Wood
Size:
Custom made to your requirements
Backing:
Butterfly clutch
Packaging
Custom packaging options
We offer custom gift boxes, backing cards & velvet pouches on request, below is just a few of our available in stock gift packaging options. Please remember, if you have seen a special box or pouch you like elsewhere we are able to custom source or produce these for you. Just ask!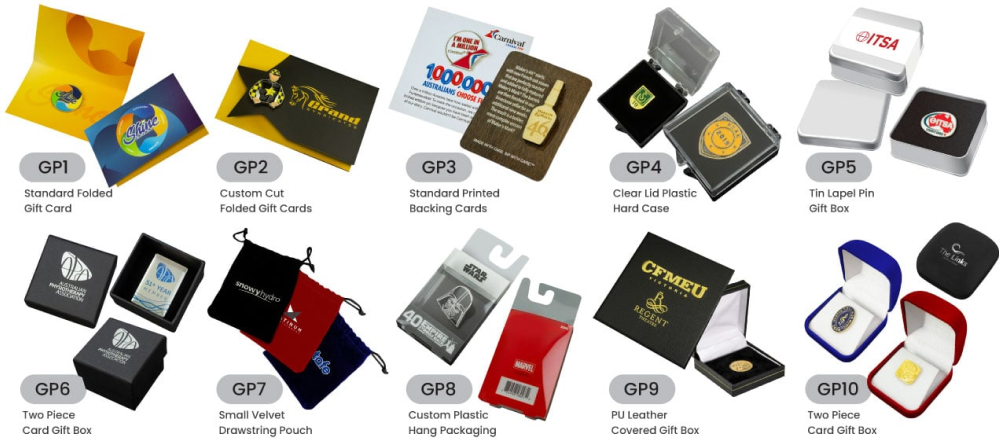 Related Products