Metal Finishes Available
Metal colours and finishes available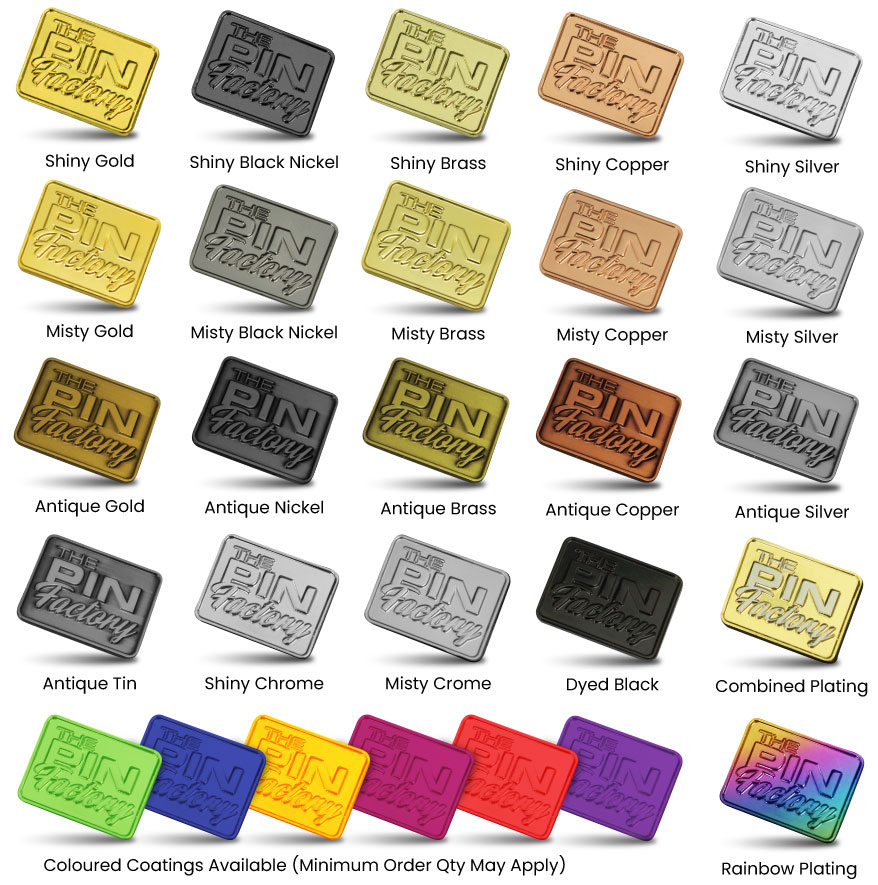 Description
Branding methods available
Available stamped and enamel filled, printed, acid etched, laser engraved and moulded in to any shape
Featured include
Extremely hard wearing and durable.
Superior weather proof sticker solution over paper or vinyl.
Available in varying thickness based on your requirement.
Can be made in stainless steel, tin or zinc alloy.
Stamp, print or etch your branding onto the item.
Brilliant for use on vehicles, machinery, product samples, swatches, product packaging.
We can literally make anything into an adhesive label that you can use to mark your products.
Related Products