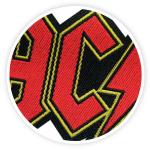 Jacquard Weave
For even more complex designs and logos try our jacquard weave. What's the different between woven and embroidery you ask? Your logo is woven in to the material which then has a flat finish rather than being sewn over a material base such as embroidery. The result is a smooth and highly detailed finish that is suitable for any emblem or logo.
Need Help? Can't Find The Right Product?
If you need help choosing the right product for your business then talk to us today! Our experts are on stand by to assist with your query.
We also specialise in bespoke creation of products and product development so if you have an idea or have seen an item somewhere that is not listed on our website then we can help to bring your vision to life.
People Love Our Products & Service