Metal Finishes Available
Metal colours and finishes available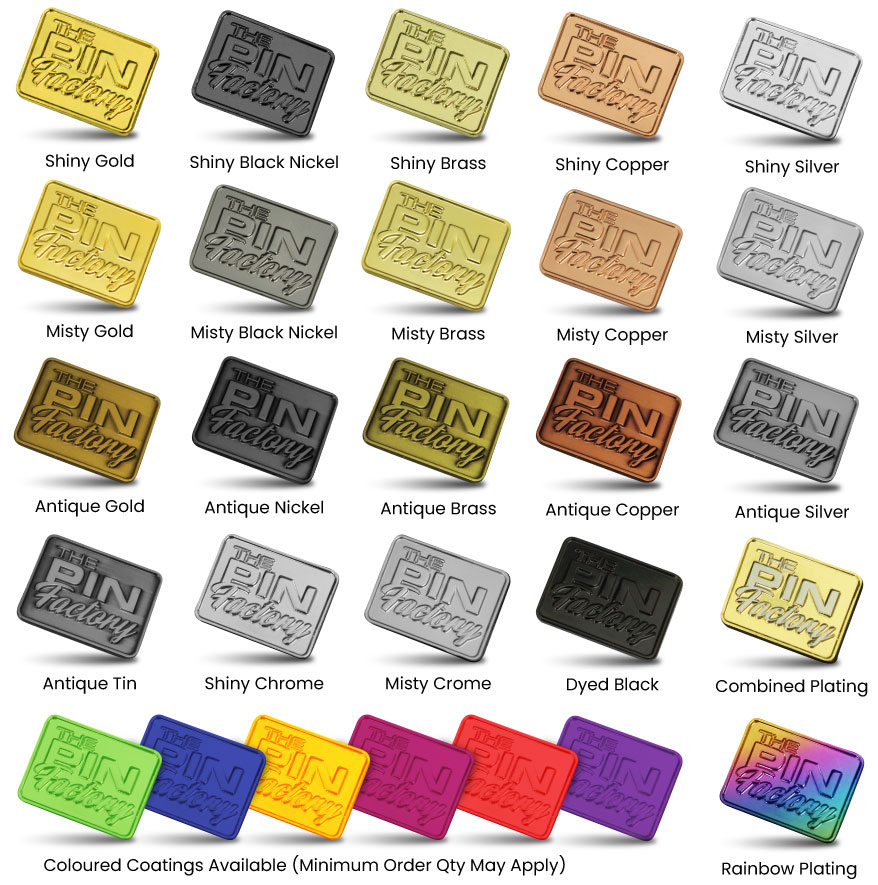 Description
Branding Method Explained
This style of customisation features simple moulding of your design followed by sandblasting of the raised sections which creates a contrasting finish helping to bring your logo, message, emblem or shield out of the background metal. The results are impressive and last for decades, due to the fact they do not have enamel ink filling or any print to wear off they remain in pristine condition for longer.
Lapel Pin Fittings Available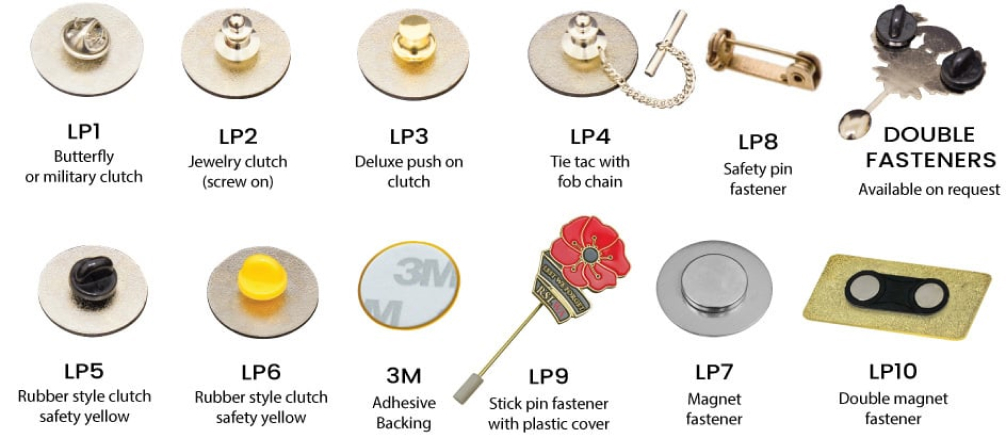 Packaging
Custom packaging options
We offer custom gift boxes, backing cards & velvet pouches on request, below is just a few of our available in stock gift packaging options. Please remember, if you have seen a special box or pouch you like elsewhere we are able to custom source or produce these for you. Just ask!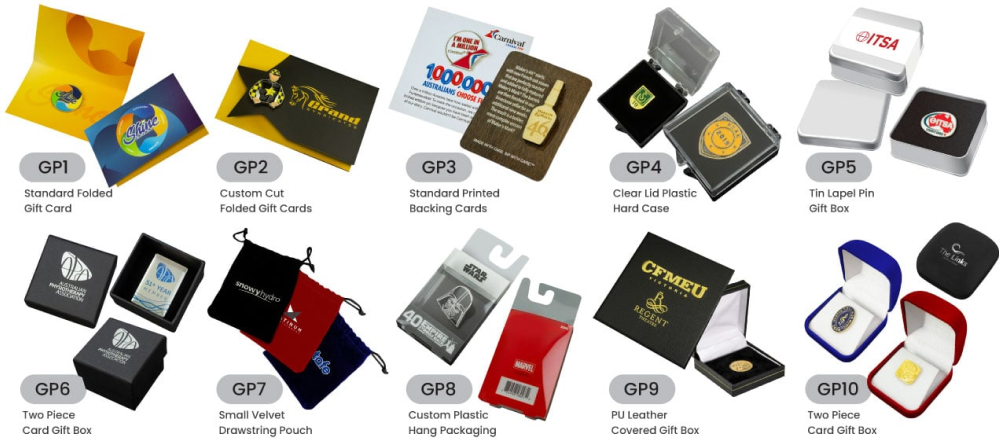 Related Products