More Info
Branding method explained
Screen print is the printing of up to 5 colors, graphics and logo designs can be brilliantly reproduced underneath a hard epoxy coating that is designed to last for years. These badges have a brilliant smooth finish and a slightly raised bevel edge. Print colours are vibrant and eye catching and this style of lapel pins are very affordable making them great for any organisation, colours are matched to the PANTONE standard.
Lapel clip fittings Metal colours and finishes available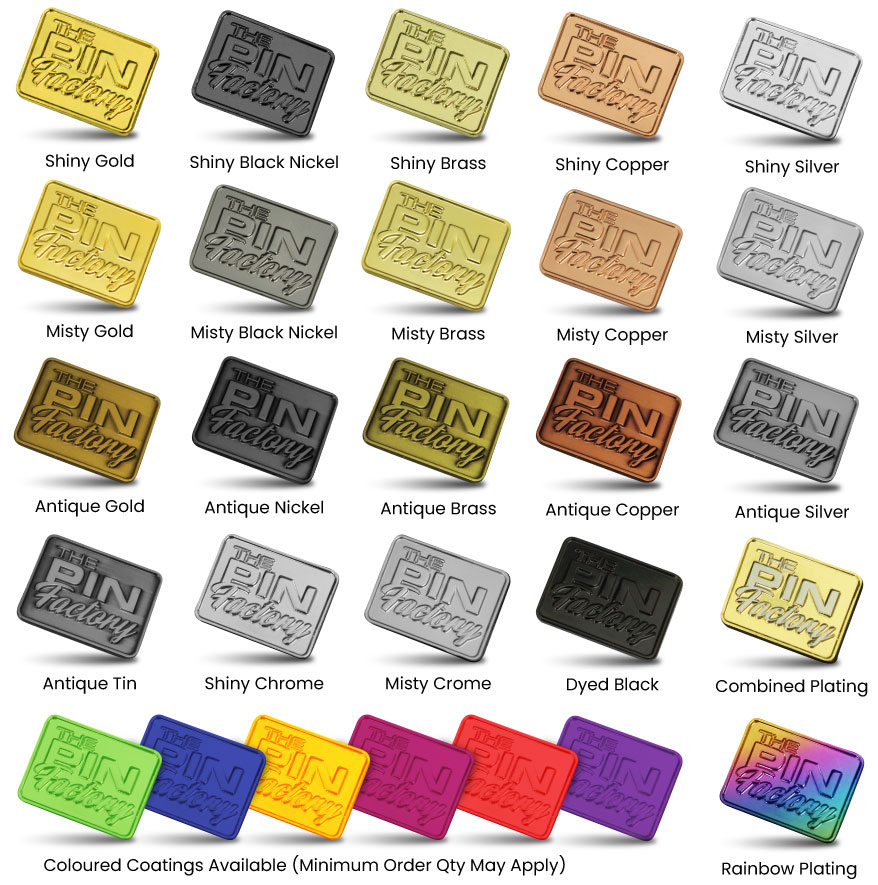 Screen Print Epoxy Dome Lapel Pins

Not your thing? Try these instead!