Metal Finishes Available
Metal colours and finishes available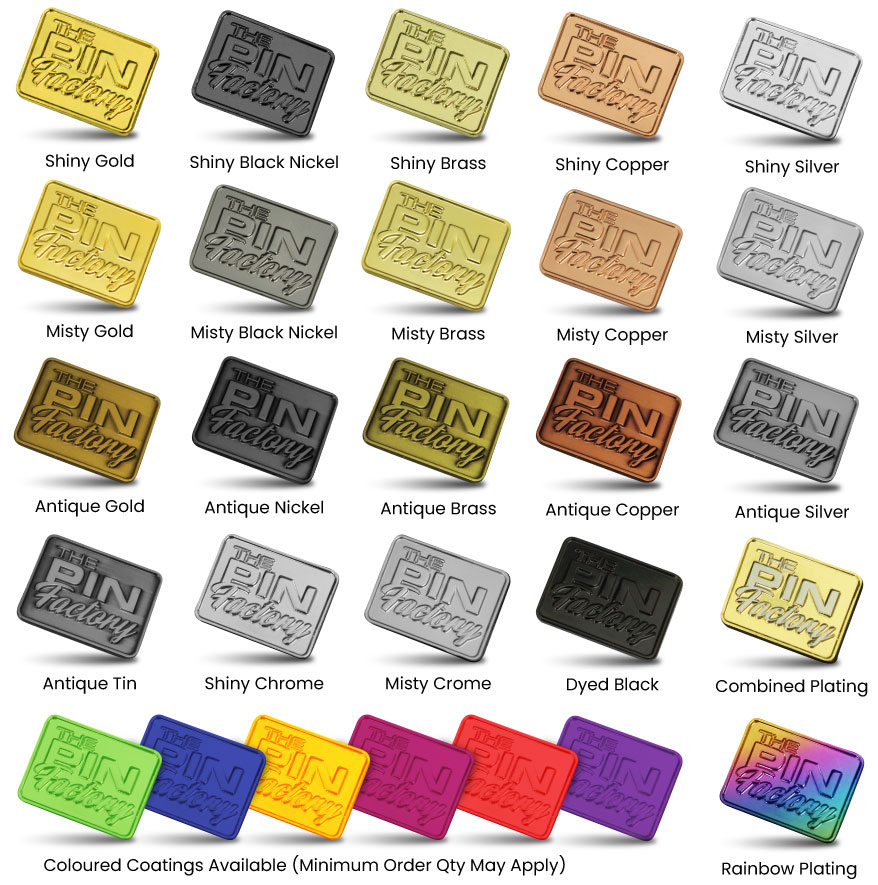 Description
Branding Method Explained
Stunning full-colour print of your logo, photographic images and gradient designs can be brilliantly reproduced underneath a hard epoxy coating that is designed to last for years. These badges have a brilliant smooth finish and a slightly raised bevel edge. Print colours are vibrant and eye-catching and this style of lapel pins are very affordable making them great for any organisation,
Lapel Clip Fittings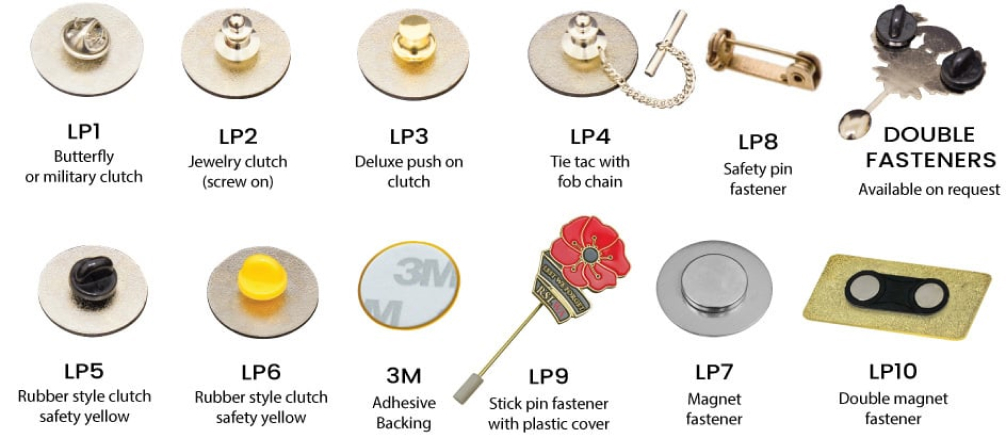 Packaging
Custom packaging options
We offer custom gift boxes, backing cards & velvet pouches on request, below is just a few of our available in stock gift packaging options. Please remember, if you have seen a special box or pouch you like elsewhere we are able to custom source or produce these for you. Just ask!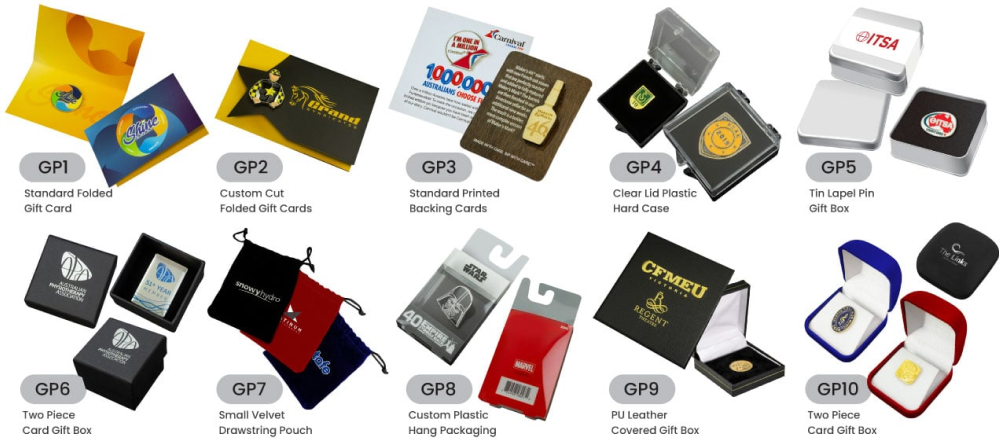 Related Products