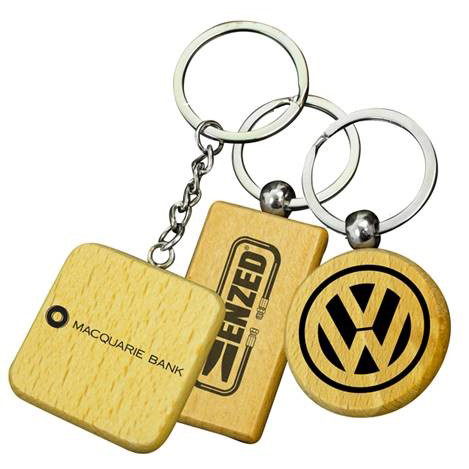 Custom Wooden Keyrings - The First & Still The Best!
Interested in using wooden keyrings for your business? We provide the best price, quality and turnaround time in the whole of Australia, Get in touch with us today. Wooden keyrings may be a classic, but have you thought about how they can be used beyond just giving out to clients? We've got the solution that you need.
Sell to raise funds for your organisation, give to VIP club members to display their status or hand out just to increase brand awareness, let us design the perfect wooden key chain for your brand.


Browse all Wooden Keryings
Our Custom Wooden Keyrings
Have you ever thought about using custom wooden keyrings to help your branding and advertise your business? We can offer you these products in a range of different shapes and designs, depending on what would fit your company best. We can even offer you a few different size options, so you have as many choices as possible.
You can use these products in a number of different ways, including giving them away to members of your business as a little thank you gift, selling them to raise money for charity within your business, or even giving them out at corporate events to help people remember you. No matter what you choose, these custom wooden keyrings are the perfect solution.
Contact Us Now
If you are interested in what we are offering, don't hesitate to get in touch today. We are a friendly team, and a member is always on standby, waiting to hear from potential customers such as you! We are happy to provide you with a no obligation quote, as well as a free design preview based on what details you give us. We look forward to hearing from you.