Covid-19 Vaccination Button Badges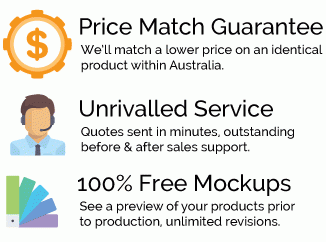 Minimum Order Qty: 100 units
Spread the message that you have been vaccinated with these branded button badges. Available in various sizes with a safety pin fastening on the back. Ideal to easily attach to clothes, bags, lanyards & much more. Enquire today for a 100% free no-obligation quote & virtual sample.
Custom badges are great for special events.
Choose safety pin or magnet fastener.
Good for high volunteer or staff turnover.
Wide range of sizes available (see below).
Sizes Available
Standard sizes are 25mm, 32mm, 38mm, 58mm, 65mm, 75mm, 100mm. However, we have other sizes available on request and if you have a specific requirement we can produce this as we are the direct manufacturer of these personalised badges.
Branding Method Explained
All of our button badges are printed in full colour digital print. You are able to have photographic images, gradients, and unlimited colours printed onto the badge. We then seal them with a clear lacquer finish which prevents the print from scratching or rubbing off, prior to wrapping the edges and fitting of a safety pin or magnet.