You can tell a lot about a person by the kind of keychains that they carry. When you offer these trinkets at your event it's 89% more likely that they will remember you.
Here are a few more reasons why you should consider handing them out at your next big event.
What Keychains Mean to Others
There is actually psychology behind keychains. They are like an extension of the person carrying them.
People carry them for different reasons. Carrying your heart on your keys as cliche as it sounds. You might carry a fuzzy one that says your high maintenance. Animal ones might say that you are sentimental or love cute things. A monogrammed one might say that you're an overachiever.
A unique one you grabbed on a cruise says to me that you love to travel, You can have one that represents your favourite sports team. Even pepper spray might say something about you. It tells me you are ready for an emergency situation.
This is what creates their appeal.
How They Help You at Your Promotion
Promotional trinkets like these leave a lasting impression whereas a flyer, brochure, or business card might get thrown out the second they leave your booth.
If your design is interesting, others will be willing to show them off, via their keys. This has the potential to bring you in even more business. As stated above they are very personal. People collect these items also, customers love free stuff.
Sometimes creating promotional materials can be expensive, however, this particular item is fairly reasonably priced.
With the business you'd be bringing in you'll make it back tenfold. If your business is something such as promoting a musical band, customers will be more than happy to show it off. Having these promotional items make customers feel really appreciated which means they won't forget your business anytime soon.
Make sure they mesh well, with the product you're selling. Use them to your advantage.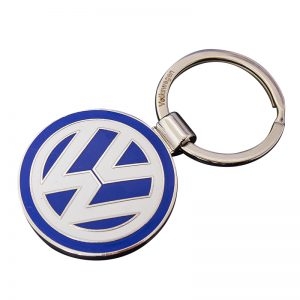 Use Promotional Items for Your Next Big Event
Promotional Items such as keychains creates customer loyalty. Customers are happy to receive them and will most likely remember your business if you hand them one.
50% of customers keep these promotional items for up to a year after they receive them which means they will be carrying your business with them everywhere on their keys.
This will only bring more business to you and they are cost friendly. Consider using them for your booth at your next big event.
We Do Custom Keyrings, Enquire Today!
For more information on our company click here. You can enquire today by email [email protected] or go to our website here and fill out the form: Custom Keyrings